A New Kind of Currency
I-C-Whoa
World Prosperity Network is Crowdselling its first 30 Million Prosperity Coins (WPN).
Join the worldwide movement by buying Prosperity Coin Now. Use MetaMask Below.
World Prosperity Network is a Sustainable SOULutions(TM) provider, connecting consumers, businesses, and causes with incentives to help solve real-world problems with the power of curency.
While most systems throw more money at a problem, we use efficiency to solve problems with available resources.
Experience a Currency with the Power to Deliver Your Heart's Desires.
It pays to give back with Prosperity Coin.
Get Prosperity Coin (WPN) Now
Become an early adopter and cash in on Early Adopter VIP Offers and Exclusive Promotions.
Prosperity Coin is an Ethereum Compatible ERC20 Token.
Connect to Metamask Now to Buy Prosperity Coin
Contract #: 0x57951C31278a45dDB2051cacD9aDA88b63C2276F. 18 decimals. Symbol = WPN.
The Future of the World is in Your Hands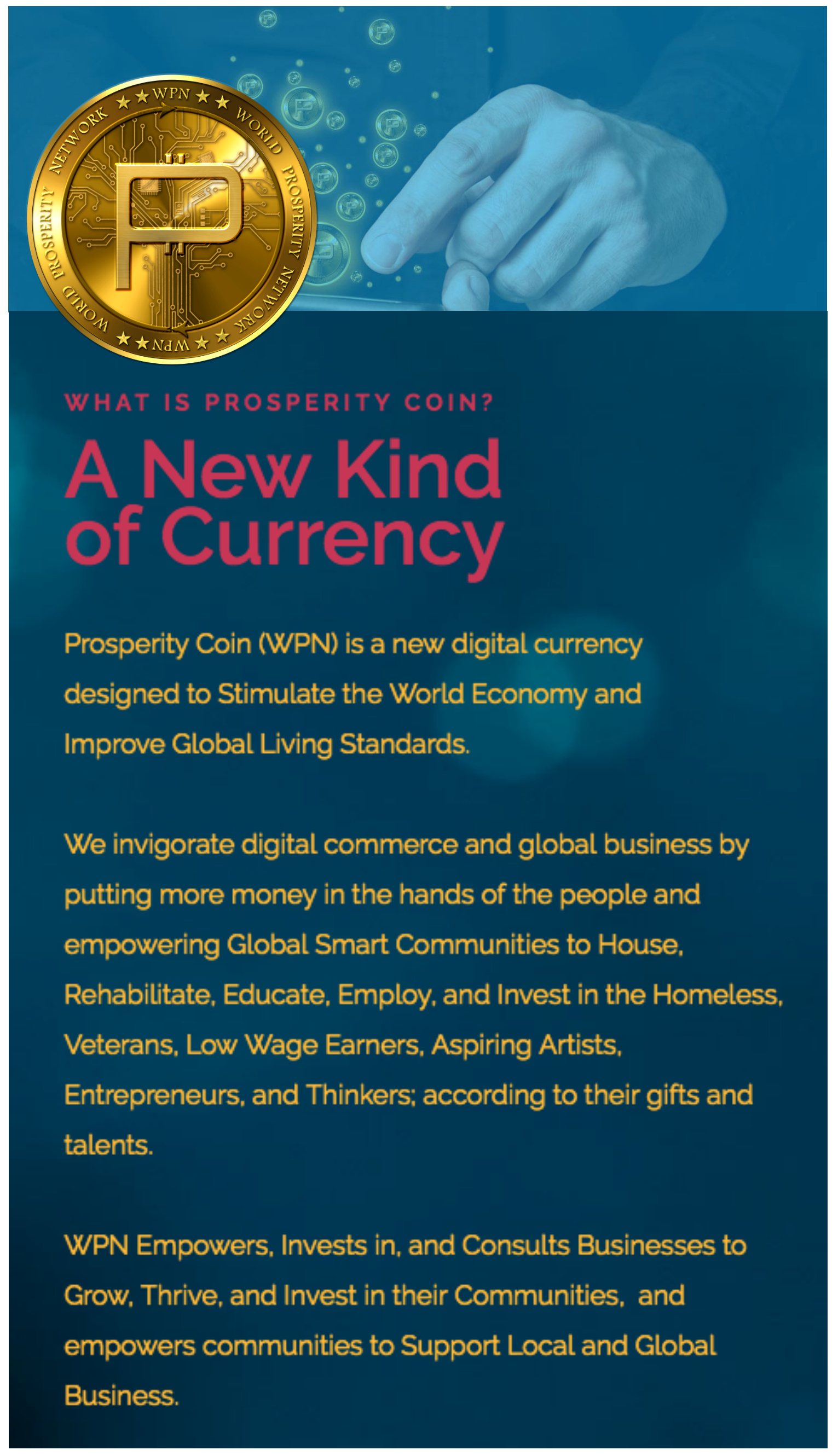 Allocation of Crowdfund Token Sales