Shipping Container Land Inspires WPN
Las Vegas Strip is home to many great attractions.
One in particular has us very excited.
Shipping Container Land boasts everything from eateries to clothing shops, and arcade, children's park, amphitheater, and stunning light displays.
This gorgeous retail park features shiny glass windowed shipping container shops varying from Nike to Prada, cafe to restaurant, and everything between – all in one convenient block.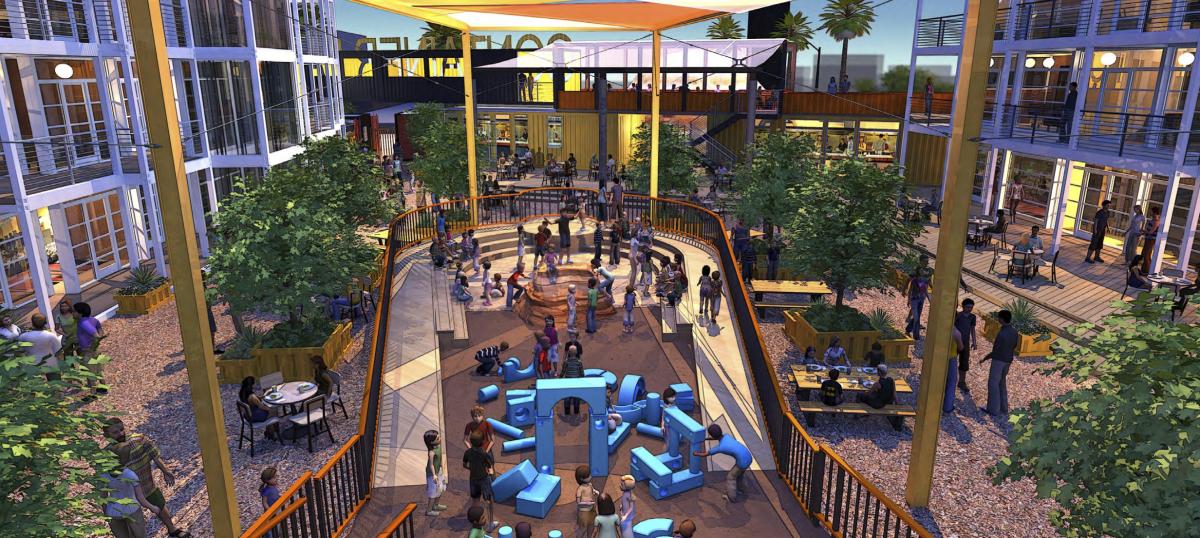 This is a very cool looking representation of the very type of mixed use commercial and residential communities World Prosperity Network will build for its Sustainable Communities.
Of course, we will be adding the futuristic gizmos, such as renewable energy sources, low-e glass, solar panels, vertical gardens, and crypto-currency mines, to name a few perks.